The Philadelphia Eagles Were Exposed as a Fraud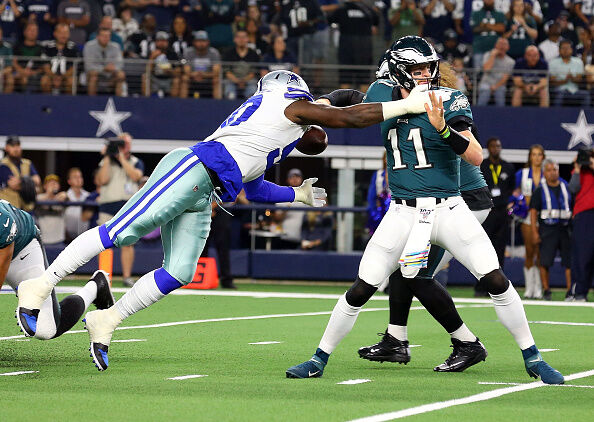 Ben Maller:

"Are the Eagles really as bad as they look? Because they looked atrocious last night, and like a team who is not going to make the playoffs. This team was the darlings of all the media pundits and the so-called 'experts' LOVED Philadelphia… THIS TEAM LOST TO THE FALCONS!! WHICH BY DEFAULT MEANS YOU'RE A FRAUD! The Eagles are 100% as bad as what their record say. This is a paper tiger."

(Full Audio at Bottom of Page)
Listen to Ben Maller dump on the Philadelphia Eagles a day after one of their most humiliating losses of the decade, as a team who was supposed to have Super Bowl aspirations was brutally shelled on Monday Night Football by a Dallas Cowboys team coming off a three-game losing streak.
To make matters worse, head coach Doug Pederson was quoted before the game touting how well his Eagles would play this week with first place only the line, and guaranteed a win... Only to suffer one of the most unexpected drubbings of the year.
The Eagles are now under .500 in a loaded NFC and have the Bills, Bears, Patriots, and Seahawks coming up on the schedule in a tough four-game stretch that will make us discover whether this Eagles team is a Super Bowl dark horse, or simply an NFC East minnow trying to weasel away a division championship at 9-7.
Check out the audio below as Ben details why he thinks Philly is as bad as they played.

The Ben Maller Show
Want to know more about The Ben Maller Show? Get their official bio, social pages & articles on FOX Sports Radio!
Read more